If DIY is not your thing, then ecoMaster MAY have a company we can recommend in your area. An ecoMaster trained "done for you" installation takes all of the worry out.
Underfloor insulation crews work normally work in teams of three.  That means that two installers can be fitting the insulation while the third keeps the installation process moving along smoothly. This ensures a great quality outcome as well as ensuring your job is completed safely.
A good quality underfloor insulation crew will ensure that your insulation is installed cleanly.   The crews carry tarps to roll out under the floor.  This keeps the insulation clean as it is dragged along.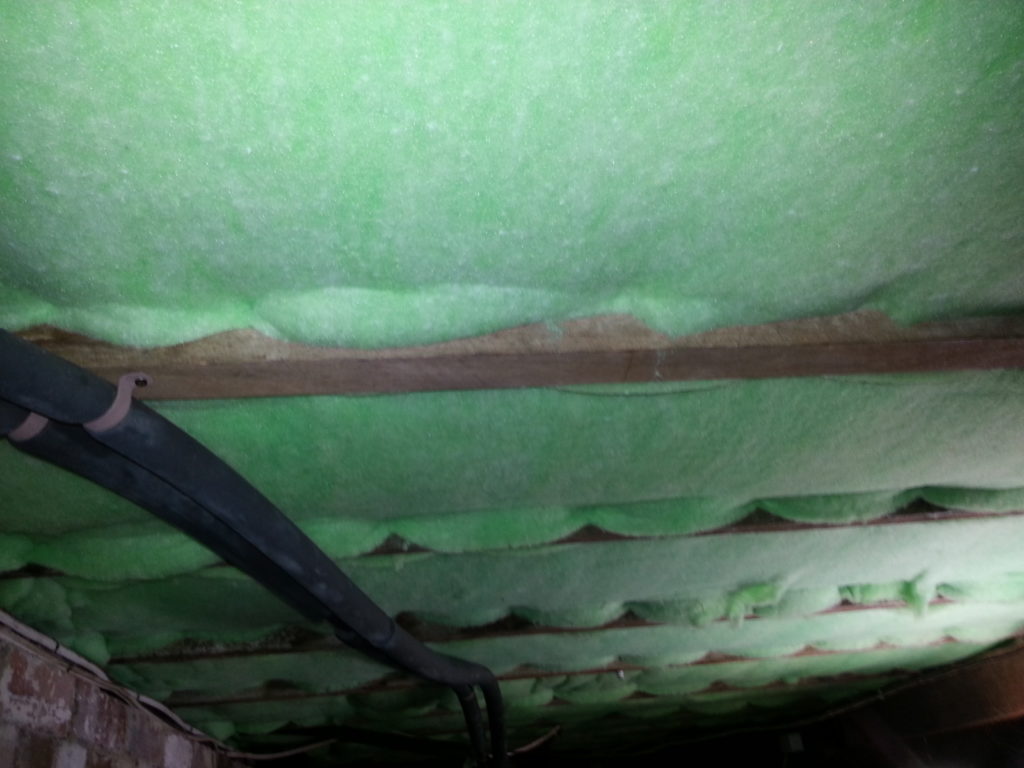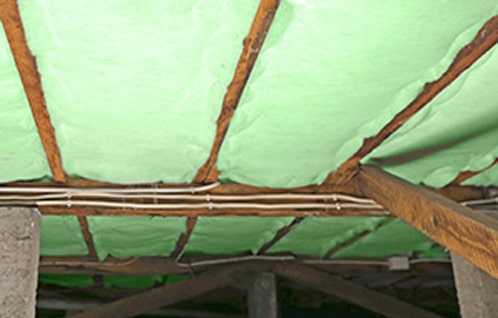 It's the little things that make a difference.  Special attention is paid where there are wires saddled to the side of the joists.  In these cases the insulation is pulled aside a little and it is stapled through into the floor.  That way there is no risk of stapling the wire and an electrician can still access the wire.  Importantly, the insulation springs back over the wire providing the full thermal benefit.
SAFETY IS A MATTER WE TAKE VERY SERIOUSLY
Do not put installers at risk.  Here are a few things to consider:
If you are planning to have a pest treatment undertaken then please let installers do their work first.  You do not want them to be crawling around on freshly laid chemicals.


If you know or suspect that there is asbestos under your floor (as pictured) then please let them know.  This is the most common risk under a floor. Removing the sheeting is not sufficient as the asbestos fibres may be in the soil and can therefore not be effectively removed.  If in doubt about whether it is asbestos then it's a simple and inexpensive process to get it tested.
WHERE DO WE PROVIDE INSTALLATION SERVICES?
Currently, we provide can put you in touch with great quality installation businesses in Melbourne, Geelong, Ballarat and Bendigo in Victoria.  In NSW we have installation capacity in the Blue Mountains and the western Sydney.  Homes in other locations may also be serviced.  We are expanding our referral service into other locations to ensure that you can get a great quality underfloor insulation installation with confidence.
To arrange a quotation for custom installation of underfloor insulation, click "Get Your Pricing" and we will get the ball rolling.